Looking for delicious, fresh and authentic pizza? Here at The Lion Hotel we've recently opened our brand new pizza oven near Staffordshire and now serve an exciting new menu of pizzas in our restaurant. The menu includes toppings such as, chilli chicken, prosciutto, spicy sausage, pulled pork and a whole host of vegetarian options, including the popular Noci which is topped with cheese, chicory, gorgonzola and walnuts. We use our own signature tomato sauce to make sure our pizzas are extra delicious, and they are all cooked by our expert pizza chefs.
If you've got a sweet tooth and would like to try something different then take a look at our sweet pizzas. Slathered in nutella and topped with bananas or strawberries. It's a hit with both adults and children alike.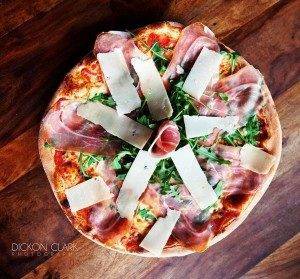 A stones through away from Staffordshire…
Our pizza oven near Staffordshire is located in The Lion Hotel, which is around an hours drive from the Staffordshire area. Easily reachable by major roads, we have lots to offer those visiting from Staffordshire. Use the trip to visit the stunning Derbyshire countryside that surrounds us, the area is well known for its natural beauty and many visit for walking, hiking and exploring trips to the Peak District. And then relax with a tasty meal from our brand new pizza oven!
In addition to our pizza menu we also offer a tempting a la carte and bar menu, available to eat in our newly refurbished bar and restaurant area. With a wide range of delicious meals available cooked by our experienced chefs, there's sure to be something to make your mouth water.
Find out more about our pizza oven near Staffordshire:
To find out more about our pizza oven near Staffordshire and why we are the top choice for pizza restaurants in Derby, then please get in touch with a member of our team, or take a look at our menu today!