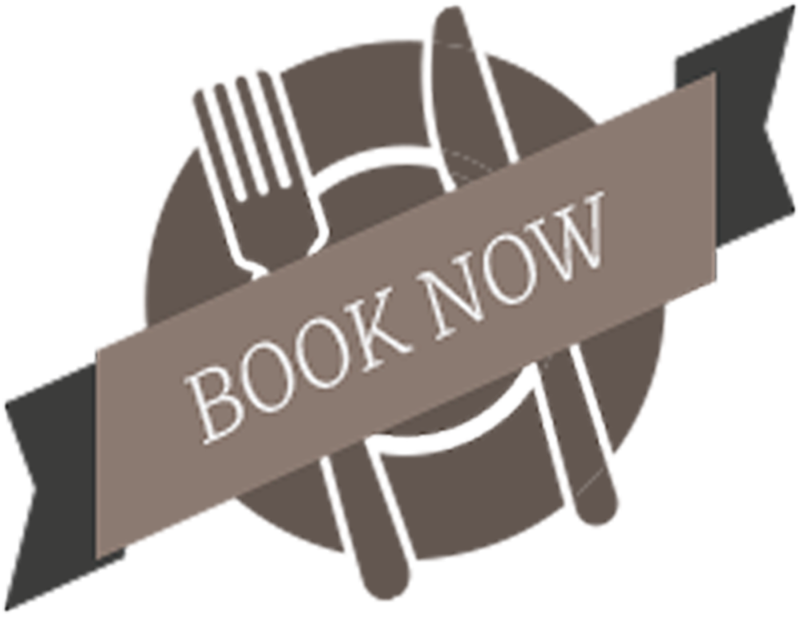 Takeaway Menu
Buttermilk Peri Peri Chicken Burger

Spiced corn slaw, tomato, fries

16
Chickpea, Spinach & Roasted Cauliflower Curry

Lemon & coriander rice, poppadom

15
Fish & Chips

crushed minted peas, tartar sauce, charred lemon

16
Pan Seared Lambs Liver

Smoked streaky bacon, buttered kale, mash, port red wine & shallot sauce

16
Maple Glazed Gammon Steak

spiced grilled pineapple, fried hen egg, chips

16
Chicken Supreme

Saute wild mushrooms & leeks, dijon mustard mash, tarragon cream sauce

17
STARTER: Char Siu Chicken Thighs

Sticky honey and soy glaze, pepper & onion salad

8
STARTER: Tempura King Prawn Tacos

Spiced corn slaw, hot sauce

9.50
STARTER: Garlic Baked Mushrooms

Gorgonzola cheese sauce ,mushroom crumb, crusty bread

8
STARTER: Smoked Pancetta Jalapeno Mac & Cheese

Garlic panko crumb

8.50
STARTER: Smoked Mackerel & Beetroot Salad

Beetroot puree, radicchio, horseradish dressing

8
STARTER: Chicken Liver & Orange Parfait

Homemade chutney, toasted sourdough

9
STARTER: Garlic Pizza Bread

Add cheese £1

6
Pie of the Day

Panache of vegetables and a choice of either chips or mashed potato

16
Chicken Shawarma

Lebanese flatbread, salad, mint yoghurt, hummus, dukkah, cumin fries

16
Smoked Haddock & King Prawn Chowder

charred sourdough

18
Beetroot & Mushroom Wellington

Honey roast parsnips & carrots, garlic mash, cranberry & red wine sauce

17
King Prawn Fettuccine

Tomato, chilli, red pepper, olives

17
Mushroom & Blue Cheese Gnocchi

Mushroom crumb, garlic bread

16
Big L Burger

Double burger pattie, dry cured smoked streaky bacon, monteray jack, shredded lettuce and onion, tomato, pickles, fries

17
Sides
Panache Of Seasonal Vegetables

4
Grilled Tenderstem Broccoli with Pesto

4.50
Olives, Feta, Crusty Bread

5
Garlic Mushrooms

in blue cheese sauce

4
Small Caesar Salad

crispy bacon, croutons, gem lettuce, caesar dressing

4
Takeaway Pizza
Four Cheese

Tomato sauce, mozzarella, parmesan, gorgonzola, smoked cheese GF*

13
Pulled Pork

Tomato sauce, cheese, pulled pork, barbeque sauce, smoked cheddar & caramelised onion GF*

13.50
The Volcano

Tomato sauce, mozzarella, spicy beef & chicken tikka GF*

13.50
New Yorker

Pastrami, smoked chedder, jalapenos, red onion, american mustard

14
Land & Sea

King prawns. Pepperoni, gorgonzola, mozzarella & tomato sauce GF*

14
Noci

Artichoke, roasted red peppers, walnuts, mozzarella & gorgonzola V GF*

13
Chicken Shawarma

Tomato sauce, mozzarella, jalapeños, mint yoghurt, marinated chicken thigh

13.50
Chicken Tikka

tomato sauce, mozzarella, chicken tikka, sundried tomato, red onion & mint yoghurt sauce

14
Extra Toppings

Non-Meat £1.50 / Meat £2.50 / Fish £2.50

Non-Meat £1.50 / Meat £2.50 / Fish £2.50
The Lions Pride

Tomato sauce, spicy beef, red onion, chorizo, mozzarella, sun dried tomato & parmesan

14
Vegetarian

Tomato sauce, aubergines, courgettes, peppers & mozzarella

12
Hawaii

Tomato sauce, cheese, ham & pineapple

13
Calzone

Tomato sauce, cheese, ham & mushrooms

13
Capricciosa

Tomato sauce, cheese, mushrooms, olives, artichokes, ham & spicy sausage

13
Diavola

Tomato sauce, cheese & spicy sausage

13
Regina

Tomato sauce, cheese, ham & mushroom

13
Margherita

Tomato sauce & cheese

9.50
Takeaway Puddings
Selection of British cheeses

Assorted biscuits, homemade chutney, apple, celery

10
Nutella Pizza

Macerated berries, Chantilly cream V

7
Salted Caramel Chocolate Brownie

Peanut brittle, vanilla ice cream

7.50
Passionfruit & Citrus Tart

Orange sorbet, berry compote

7.50
With our takeaways in Belper, you can enjoy all of our classic dishes and pizzas from the comfort of your own home. We've handpicked a selection of our famous favourites the whole family will love, including Sunday roasts, stone-baked pizzas and much-loved Lion classics.
If you're planning a quiet night in, at home celebration or just can't face an evening cooking in the kitchen, we've got you covered!
To place your order call us on 01773 824033.
Our takeaways in Belper are available Monday-Sunday 12-9pm. We also accept preorders if you're planning ahead!
Back to Menu