Menu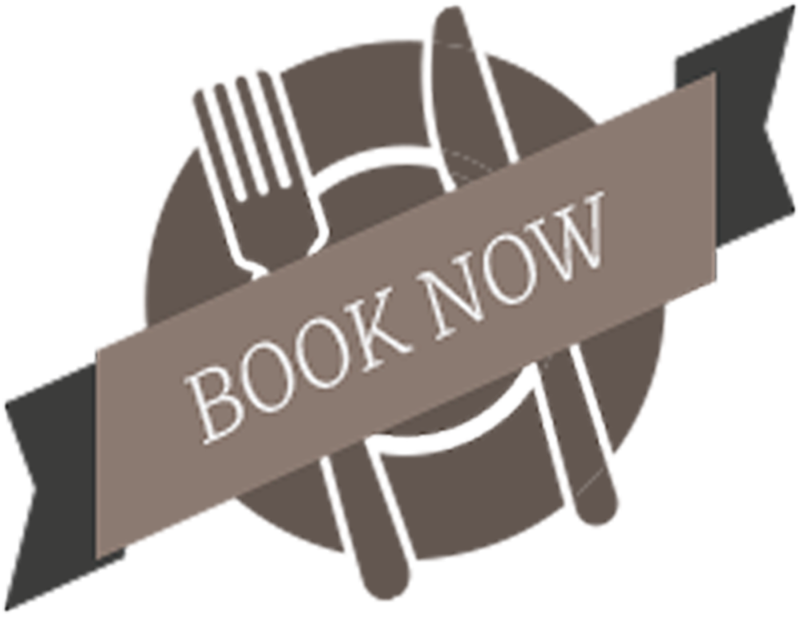 Starters
Stone Baked Pizza Garlic Bread with Cheese (V)

*Gluten Free Adaptable*

5.50

Free From: Crustacean, Fish, Gluten, Lupin, Mollusc, Mustard, Peanuts, Sesame, Soya, Sulphite... Read More
Stone Baked Pizza Classic Garlic Bread (V)

Can be made on a gluten free base *Gluten Free Adaptable*

4.50

Free From: Crustacean, Fish, Gluten, Lupin, Mollusc, Mustard, Peanuts, Sesame, Soya, Sulphite... Read More
Crab Beignets

Crispy crab fritters, rouille sauce

8
King Prawn Bruschetta GF*

Grilled garlic king prawns, toasted sourdough, harrisa

8.50
Pork & Nduja Meatballs GF*

Cooked in a rich tomato sauce, crusty bread

7.50
Char Sui Style Pork Belly GF

Charred pork belly in a sticky sauce, sesame, spring onion & cucumber salad

8
Halloumi Fries GF, V

Dukkah, sriracha sauce, mint yoghurt

7.50
Blue Cheese Mushrooms VA GF* V

Mushrooms cooked in a creamy blue cheese sauce, garlic sourdough

7
Roasted Radish & Feta GF, V, VA

Bean salad, citrus dressing

7
To Share
Meat Board

Sticky belly pork, pork & nduja meat balls, pastrami, salami, chorizo, Swiss cheese, pickles, crusty bread GF*

16
Fish Board

Crab beignets, king prawns, salt & pepper calamari, prawn cocktail, harissa, rouille, crusty bread

16
Mains
Slow Cooked Belly Pork

Chorizo roast potatoes, apple aioli, perry sauce

16
Pan Roasted Chicken Breast

Potato gnocchi, sprouting broccoli, pancetta, mushroom & garlic cream sauce

14
Vegan Curry

Chickpea, spinach & sweet potato curry served with rice and flat bread (V/G)

12
Ham Hock & Wensleydale Hot Pot

Buttered peas & broccoli

13
Lamb Kofta or Halloumi Kebab V

Shredded salad, dukkah, mint yoghurt, pickles, flat bread, cumin fries

14
Grilled Calves Liver GF

Provencial borlotti beans, rocket, crispy pancetta

14
Roast Lamb Rump GF

Potato & garlic terrine, roasted sprouting broccoli, Dijon & shallot sauce

19
Penne Carbonara

Egg, parmesan & cream sauce served with garlic bread with Pancetta £11 With Mushrooms V

11/10
Prawn & Courgette Tagliatelle

Chilli, lemon, garlic butter & chives

13
Lion Burger

8oz beef burger, swiss cheese, pancetta, bonemarrow marmalade, seeded bun, pickled slaw, fries

14
Cajun Chicken Burger

Little gem, tomato, pickled slaw, sour cream & chives, fries

13
Beer Battered Atlanic Cod

Chunky chips, minted peas, charred lemon

12
Beef Lasagne

Layers of rich Bolognese sauce, pasta sheets & béchamel. Topped with cheese, served with garlic bread and salad

13
Steaks
Mixed Grill

4oz Rump steak, lamb rump, chicken strips, belly pork, sausage, black pudding & a fried egg

23

Free From: Celery, Crustacean, Fish, Lupin, Mollusc, Mustard, Nuts, Peanuts, Sesame... Read More
28 Day Aged 8oz Sirloin Steak

Served with baked field mushroom, slow roasted tomato, hand cut chips & homemade onion rings * Gluten Free Adaptable*

21

Free From: Celery, Crustacean, Egg, Fish, Gluten, Lupin, Mollusc, Mustard, Nuts, Peanuts, Sesame... Read More
28 Day Aged 8oz Fillet Steak

Served with baked field mushroom, slow roasted tomato, hand cut chips & homemade onion rings *Gluten Free Adaptable*

27

Free From: Celery, Crustacean, Egg, Fish, Gluten, Lupin, Mollusc, Mustard, Nuts, Peanuts, Sesame... Read More
28 day aged 12oz Rump Steak

All steaks served with slow roasted tomato, garlic mushrooms, house chips & onion rings

21
Add a Sauce

Choose from Marrowbone marmalade Chilli Butter GF Umami Butter GF Black Pepper Sauce

3
Sides
Lebanese Garlic Flat Bread

3
Chorizo Roast Potatoes

3.50
Grilled Broccoli in Chilli Butter

3.50
Marinated mixed olives (V,GF)

2.50
Marinated mixed olives (V,GF)

3.00
Salads
Caesar Salad

Little gem lettuce, crispy bacon, parmesan, herb croutons & caesar dressing
Greek Salad

Tomato, cucumber, red onion, olive & feta (V,GF)

9.50
Add a topping

King Prawns £13, Halloumi £12, Chicken £12, Garlic Mushrooms £11
Sandwiches
Lion Club

Pan fried chicken breast, grilled bacon, salad & mayonnaise

7
Pastrami & Cheese

Pickled slaw, lettuce, yellow mustard

7
Harissa Roasted Vegetables

Red onion & rocket

7
Halloumi

Sour cream & chive, shredded salad

6.50
Posh Fish Finger

Beer battered cod goujons with tartar sauce & mixed leaves

7
Pan Fried Rump Steak

With caramelised onion & French mustard

7
Children's Menu
Margherita Pizza (V)

Can be shaped like Peppa Pig *Gluten Free Adaptable*

5.00

Free From: Crustacean, Fish, Gluten, Lupin, Mollusc, Mustard, Peanuts, Sesame, Sulphite... Read More
Pasta & Tomato Sauce (V)

5.00

Free From: Celery, Crustacean, Fish, Lupin, Mollusc, Mustard, Nuts, Peanuts, Sesame, Sulphite... Read More
Fish Goujons, Chips & Beans

5.00

Free From: Celery, Crustacean, Egg, Lupin, Milk, Mollusc, Mustard, Nuts, Peanuts, Sesame... Read More
Chicken Nuggets, Chips & Beans

5.00

Free From: Celery, Crustacean, Egg, Fish, Lupin, Mollusc, Mustard, Nuts, Peanuts, Sesame... Read More
Small Lasagne

garlic bread

6
Desserts
Nutella Pizza (V)

Stone baked pizza fresh from our ovens with Nutella & bananas or Strawberries *Gluten Free Adaptable*

6.5

Free From: Celery, Crustacean, Fish, Gluten, Lupin, Mollusc, Mustard, Sesame, Sulphite... Read More
Almond Pannacotta

Pastis poached cherries

6.50
Chocolate & Banana Bread Pudding

malted custard

6.5
Peach Crème Brulee

Honey mascarpone

6.5
Gelato Ice Cream (V)

Chocolate, strawberry and vanilla

5.50

Free From: Celery, Crustacean, Egg, Fish, Gluten, Lupin, Mollusc, Mustard, Peanuts, Sesame, Soya, Sulphite... Read More
Lion Smores

White chocolate cookies, toasted marshmallow, chocolate fudge, honeycomb

6.5
Hazelnut & Chocolate Brownie

Vanilla ice cream, chocolate sauce

6.50
Stone Baked Pizzas
Extra Topping – Non-Meat

1.00
Extra Topping – Meat or Fish

1.50
Chicken Tikka

Tikka sauce, mozzarella , chicken tikka , sundried tomato, red onion & mint yoghurt sauce

12
New Yorker

Pastrami, swiss cheese, pickles, yellow mustard

13
Royal

Nudja sausage, buffallo mozzorella, fresh basil and tomato sauce

12
The Lion's Pride

Tomato sauce, spicy beef, red onion, chorizo, mozzarella, sun dried tomato & parmesan

12.50
Land & Sea

King prawns, pepperoni, blue cheese, mozzerella and tomato sauce

13
Pulled Pork

Tomato Sauce, cheese, pulled pork, barbeque sauce, smoked cheddar & caramelised onion

12.5
The Volcano

Tomato sauce, mozzarella, spicy beef & chicken tikka

12.5
Vegetarian

Tomato sauce, aubergines, courgettes, peppers & mozzarella (V)

11
Hawaii

Tomato sauce, cheese, ham & pineapple

11

Free From: Gluten... Read More
Calzone

Tomato sauce, cheese, ham & mushrooms

11
Capricciosa

Tomato sauce, cheese, mushrooms, olives, artichokes, ham & spicy sausage

11.50
San Daniele

Tomato sauce, cheese, prosciutto , ham, rocket & parmesan

11.50
Noci

Artichoke, roasted red peppers, hazelnuts, whipped goats cheese & watercress (V)

11.50
Diavola

Tomato sauce, cheese & spicy sausage

11
Regina

Tomato sauce, cheese, ham & mushrooms

10.5
Margherita (V)

Tomato sauce & cheese

9
All sandwiches are served on white, brown or ciabatta bread with dressed leaves & salted crisps.
Lunch Specials are served 12 – 4pm Monday to Saturday
All of our pizzas are made fresh in our stone-baked ovens and can be made with a gluten-free base
Allergy Advice
Please always advise your server of any special dietary requirement, intolerance and allergy that you may have. It is important to note that all allergen information that we have provided on our website should NOT be considered as a guarantee but as a best faith effort to provide you with as much information about our dishes as possible. Although a dish maybe 'Free' from a particular allergen, they are prepared in our kitchen where all other allergens are used. Therefore we cannot provide a 100% guarantee that our dishes are completely free from allergen traces and cannot accept liability in this respect. Please assess your own risk level and if necessary talk to a member of our chef team prior to ordering.
Back to Menu