Are you looking for hotels in Belper? Then the JC Hotel Group can help! We have recently acquired the historic Lion Hotel in Belper, Derbyshire which we have lovingly refurbished, transforming the hotel to its former glory. The Lion Hotel is a beautiful period property and has been a popular hotel in Belper since the 18th century. We are incredibly proud of our work so far and a lot of time and effort has been spent ensuring that the hotel remains a much loved point of attraction in Belper. In addition to retaining the charm of the hotel, we have also added our trademark Crook's family touch to the hotel, making it as popular as its two sister hotels, The Boars Head and Littleover Lodge.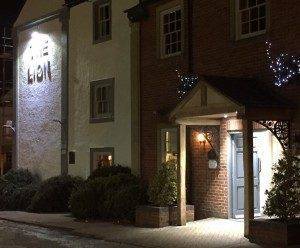 Facilities at our Hotels in Belper:
We have 22 well equipped rooms which are decorated to combine modern decor with the comfort you require after a long day walking in the Derbyshire countryside. We have everything you may need for your stay, under one roof! Our Olde World Bar offers one of the best restaurants in Derbyshire along with a delicious gastro bar menu which is perfect for a variety of occasions from a relaxed meal with friends, a romantic meal with someone special, or a celebration dinner. We also have an Italian stone-fired pizza oven to produce delicious and authentic Italian treats, said to be the top choice out of all the pizza restaurants in Derby!  For hotels in Belper, you won't find a better location! Perched in historic Belper, it is surrounded by picturesque Derbyshire countryside which is just waiting for you to explore!  The town itself boasts beautiful gardens and pretty chapels for you to visit.
Get in Touch for Hotels in Belper:
If you would like to book our hotels in Belper, or you would simply like more information, then please do not hesitate to get in touch! Our team are ready to welcome you into the beautiful Lion Hotel and guarantee to make your stay with us incredible.