Your wedding is one of the biggest days of your life – a day which you've probably planning for many years and so it's important that it's perfect. Wedding checklists can sometimes be overwhelming, but the main bones of your wedding centre around the following elements: the venue, the dress, the food, the decoration, the guest list and the entertainment.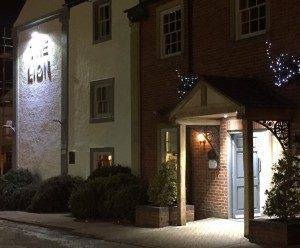 Choose JC Hotels for you wedding in Derbyshire:
Getting these points right can result in a gorgeous day for both you and all of your guests. Here at the boars head hotel we don't view ourselves experts on women's fashion, or whether your second twice removed cousin should get an invite – but we can help you with many elements of your big day. So don't panic if your big day is fast approaching! Here at JC Hotels we can help you have the idyllic and special day you've always dreamed of.
The Wedding Venue
Winter Wedding Venues in Derbyshire
The Food
Wedding Venues – The Extras
Want more information about our wedding venues in Derbyshire?
Explore our wedding venue guides to find out how we can help you. Please feel free to come and have a look around our three hotels in Sudbury, Belper and Littleover to get a better idea of how your big day would feel. If you have any questions about our wedding venues then please get in touch with a member of our team, we can show you around our venues and explain how we can make your day special. We're highly experienced planning and hosting weddings and functions and can help you to plan the best day possible.