Start your happily ever after with The Lion Hotel…
The wedding venue is important because it's where you and your guests will spend the day, but it's also where your photos will be set and so many people choose a scenic location. We have a selection of wedding venues in Derbyshire to choose from including The Boars Head Hotel, The Lion Hotel and Littleover Lodge. All of our wedding venues in Derbyshire are located in the beautiful Derbyshire countryside and are surrounded by stunning scenery, which you can enjoy from our outdoor spaces. Our wedding venues in Derbyshire are all hotels and so are incredibly versatile – blending from the wedding breakfast, to the reception, to the evening party and even until the next morning.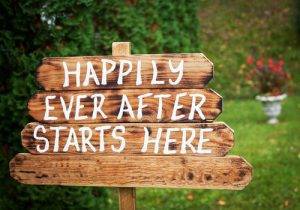 The Lion Hotel – An Exceptional Wedding Venue in Derbyshire:
The Lion Hotel is also licensed for weddings and civil partnerships so you can even say your vows with us. There are two function rooms available that facilitate between 20-80 guests dependant on your requirements. We've hosted many weddings and have a range of packages which you can choose from. They aim to take the stress out of your day supplying the room, food, table linen, disco and dance floor and accommodation for the happy couple! You will also deal with a dedicated wedding coordinator who will help with all aspects of your wedding day. Over our time as a wedding venue in Derbyshire we've built up a wide array of contacts in the wedding industry. This places a wide array of extras such as cars, photography, floral arrangements and decorations at your disposal at very reasonable prices.
Find out more about our wedding venues in Derbyshire:
If you would like to find out more about our wedding venue in Derbyshire or you would like to organise a visit, please get in touch with a member of our team. Choosing your venue is a big decision and so it's important to come and look around our locations to get a feel for our hotels.